Have you ever read about some of India's dangerous treks? You might see some social media posts of your friends and family who have gone trekking. For people who are nature lovers and love adventure in the zone, trekking is a great option for them to explore that love. Everyone has their reason why they love trekking.
Some people love it because it gives them peace, and some are curious about their physical strength. But some love it because it gives them a chance to admire the beauty of nature. Apart from this, there might be other reasons people love trekking too. After all, you do you.
But when we talk about treks in India, The Great Himalayan Range, Ladakh's Zanskar Valley Trek and Kanchenjunga's Goechala Trek are admired by many trekking lovers. In this article, I'll talk about those treks in India that are not just points of attraction for adventure lovers but are also difficult and dangerous to undertake.
Chadar Trek, Ladakh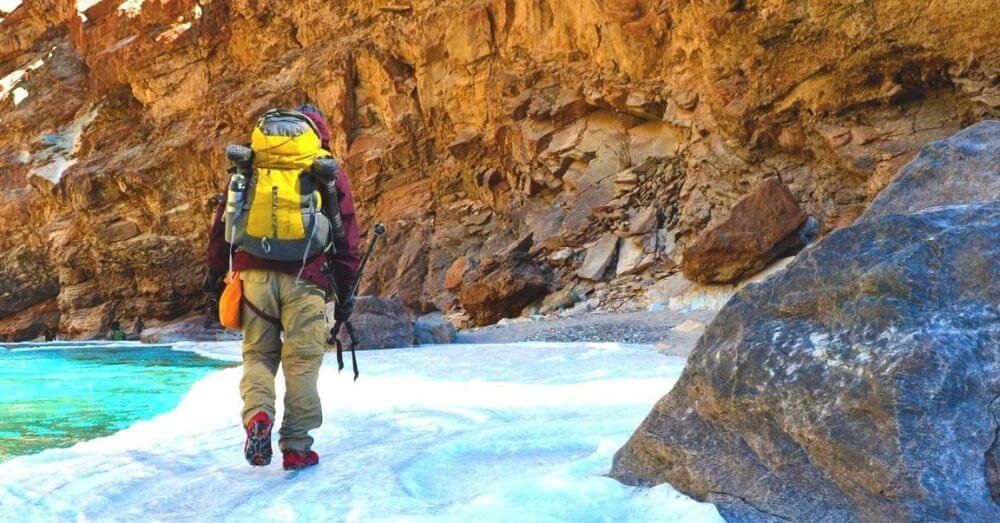 If you google 'the most challenging trek', this place tops the list. It's one of the most unique treks in India. The question that comes to mind is when should one go for this trek?
The answer is simple. If you want to take this trek, you should go anytime between January beginning to February end or the first week of March. At this time, you can enjoy the trek to your most. But how much you enjoy the trek also depends a lot on the weather during the time. It's important to remember that the starting point of the trek is Chilling. To reach Zanskar, one can use the Leh-Srinagar highway. A little ahead of Zanskar is Chilling.
Pin Parvati Pass, Kasauli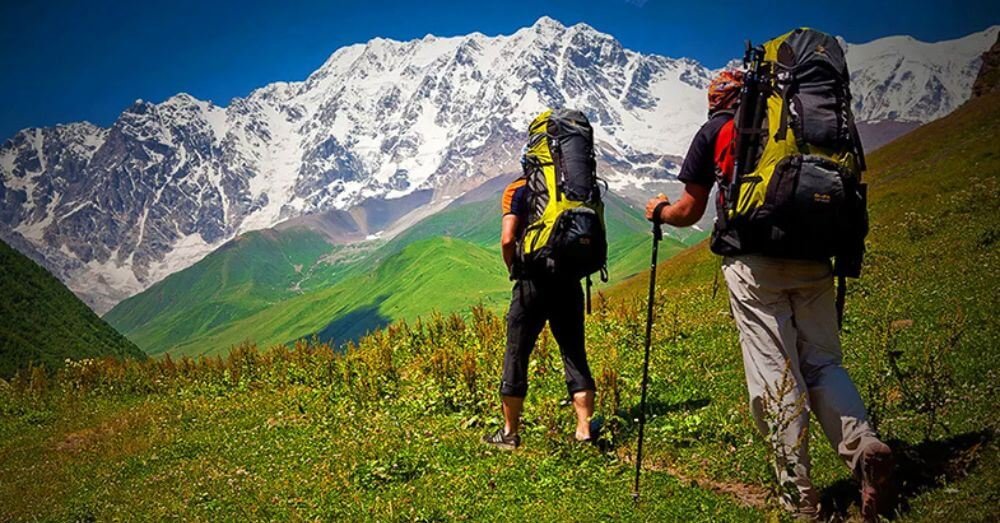 One of the hardest and most challenging treks in Himachal Pradesh is the Pin Parvati Pass in Kasauli. If you are looking for an adventurous and challenging journey, this is the place for you. It's interesting to note that you'll get to see the Great Himalayan National Park, Kheerganga, Mantlaai and Pin Parvati Pass' dense jungles through the 110 km long track. The track is woven with dense jungles and green valleys.
This trek is all the more adventurous during monsoons. This 11-day long trek is best enjoyed during the months of July to September.
Do remember to enjoy the hot springs in Kheerganga's Parvati Kund. If you are someone who doesn't mind adventurous treks, this is the trek for you.
Auden's Col Trek, Gangotri
Uttarakhand's super adventurous trek starts from the Gangotri and goes through the jungles of Nala camp and Garhwal. 18,010 feet high, this is one of the highest peaks of the Himalayas in Garhwal.
This 13-day trek is considered one of the most dangerous treks in India. The best time to take this trek is between June to October.
Stok Kangri Trek, Ladakh
When we talk about the Stoke Kangdi trek, the one name that should come to mind is the Hemis National Park. Situated in Ladakh, this park stands 20,190 feet tall. It's the tallest mountain in the Stok Range of the Himalayas, from where you can see the beautiful sight of Zanskar and Sindhu Ghati.
It's important to know that this 8-day trek's most difficult aspect is not its height, but the lack of oxygen which might cause extreme fatigue and headache. The best time to take this trek is between the months of June and September.
Goechala Trek, Sikkim
While trekking is, of course, filled with adventure, it's also a beautiful opportunity to enjoy nature's best sights. And if the latter is really important to you, you should go on this trek starting from Sikkim's Yuksom. Goechala trek is also a popular destination because the journey is extremely challenging.
Especially the sunset and sunrise on this trek are sights to behold. You'll get to see ice-laden mountains and beautiful rivers during the trek. This 11-day trek is best enjoyed during the months of April, May, September and October.